https://www.youtube.com/watch?v=CJyH3SGcw1U&ab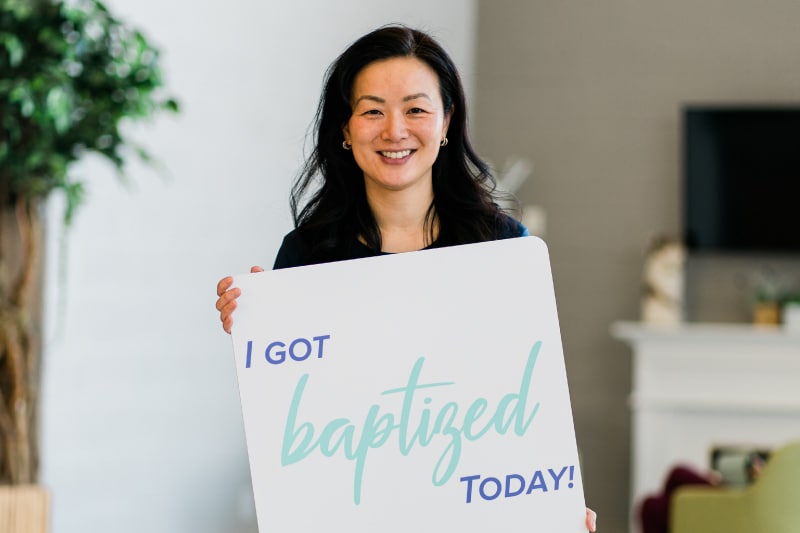 Good Morning Cornerstone,
I've been on a long and winding journey to know God.
I was a restless university student when I first heard the Good News. I was searching for meaning and purpose at that point in my life. But I fell away from my relationship with God when I moved to another city and became distracted with starting my career and finding my life partner.
In the years that followed, God continued to love me by blessing me with my husband and family even though I was not actively seeking Him. He also allowed me to futilely seek meaning and purpose outside of Him. As I grew older, I realized I had people and things in my life that made me happy but there was still something missing. God was missing in my life, and I eventually realized I needed him, and his love for me more than anything else in my life.
There were two verses that resonated with me when I started studying the Bible:
Matthew 11:28
Come to me, all you who are weary and carry heavy burdens, and I will give you rest.
Philippians 4:6-7
Do not be anxious about anything, but in every situation, by prayer and petition, with thanksgiving, present your requests to God. And the peace of God, which transcends all understanding, will guard your hearts and minds in Christ Jesus.
My faith journey has been long, but God has been loving and patient all this time. Today, I'm finally ready to publicly declare my love for Him by getting baptized.
I'm nervous but I am also excited that I've finally made this decision. For so long, I didn't understand that baptism is simply our declaration of love to Jesus, our response to his love for us. It's not about knowing enough or being good enough to make this step. When I finally understood that baptism is an act of my love, I became free of the fears, questions, excuses that held me back.
Jesus was baptized and he also commanded baptism.
1 John 2:5-6
But those who obey God's word truly show how completely they love him. That is how we know we are living in him. Those who say they live in God should live their lives as Jesus did.
Today, I say yes to you Jesus, yes you are my Savior, yes you are my Lord. I don't need to know it all to say yes to you. Help me surrender everything, my heart, my soul, my mind and my strength to love you more every day.
I want to thank a few people who have helped me get to this point. First, my mom, where I've seen God's transformative love and power at work. My brother, sister-in-law and their kids for their love for God, my cousin Dom for helping my entire family know God, my friend Rebecca for introducing me to Cornerstone and my husband and son for opening their hearts and mind to knowing God. I also want to thank the Women's Bible study here at Cornerstone: Ruth, Helen, Patty and my small group leader Davina. Thank you for all your time and effort in helping us read, learn and understand God's word. Finally, to the women in my small group, thank you for studying with me and helping me take this act of love and obedience.