Transformed by His Word is an online course for those who desire to encounter God and grow in intimacy with Jesus by engaging the Scriptures in a fresh and dynamic way.
Participants will learn a mix of ancient Scripture-based prayer practices including Lectio Divina, Centering Prayer, Breath Prayers, and Gospel Contemplation.
Wednesdays, January 25 to March 1, 2023
7:30 pm – 9:00 pm
6 sessions
Led by
Dr. Paddy Wong of Holistic Sanctuary
SIGN UP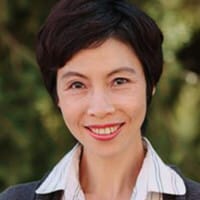 Dr. Paddy Wong is the founder and executive director of Holistic Sanctuary. She serves as the retreat director, spiritual director, certified life coach and teacher of Christian spiritual formation courses.
Paddy holds a Doctor of Ministry from Tyndale University College and Seminary. Her thesis, A Holistic Spiritual Formation Model for Selected Chinese Churches in the G.T.A., aims to help churches build a holistic spiritual formation model and deepen the believers' spiritual life.
Paddy also serves as the Deputy Program Director of Christian Spirituality Studies at New York Theological Education Center-Chinese Online School of Theology, where she is committed to teaching Spiritual Formation and Group Spiritual Direction for the undergraduate and master's degree. Meanwhile, she continues to serve many local churches, both English and Chinese, through the Ministry of Holistic Sanctuary with her Holistic Spiritual Formation Model and nourish a Spiritual Formation Cohort for a full year program.
In her free time, you can find her on many hiking trails and conservation areas with her dog and husband, Alfred.