ONLINE CLASS
Become the
BEST you can be
Live your best life using your strengths.
Get crystal clear about who you are
Don't mould yourself based on external expectations on who you want to be.
Let's focus on what's amazing about you!
Registration is now closed.
Self-Esteem And Work-Life Balance Represent 77% Of The Reason Why People Seek The Help Of A Life Coach.
– International Coaching Federation (ICF)
People Who Use Their Strengths Every Day Are 300% More Likely To Report Having An Excellent Quality Of Life.
– Gallup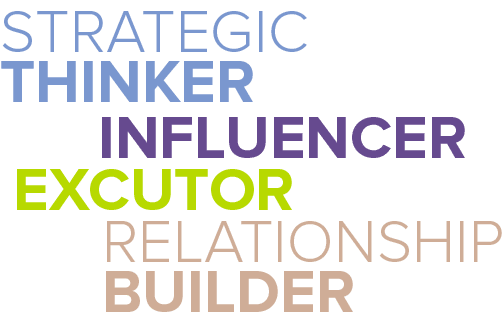 Dive deeper into Living Your Strengths
What you will learn
To identify your top 5 strengths using the Clifton Strengths Assessment
Develop a scientifically-based formula to define and communicate your unique God-Given Strengths
Build your self-esteem based on who you are not what you do
Understand what strengths energize you and what drains you
Develop a process to help you focus your strengths to define and prioritize:
1. Your life purpose and life callings
2. Your vision, passions, and goals
3. Your roles and responsibilities
4. Your partners and supportive relationships
What to expect
12 weeks of group life is ideal for relationship development and application-oriented content.
Here is your plan:
INITIATION: One-on-one meeting with your coach will guide you in a set of initiation exercises helping you set realistic objectives and expectations.
KICK-OFF GROUP MEETING: This sets the stage for supportive collective agreements.
10 WEEKLY SESSIONS: Using the Flipped Classroom Model the sessions will include:

30 – 60 minutes of self-study
60-minutes of engaging group meeting discussion and exercises.

CELEBRATION: This is a time to review and discuss dreams, objectives, and goals.
ONE-ON-ONE FOLLOW UP: This answers outstanding questions and discusses what comes next.
Sign me up!
Facilitator: Baha Habashy
Date: Tuesdays, Sept. 27 – Dec. 13, 2022
Time: 8:00 pm
Fee: $20.00
"Even at this stage in my life, I have learned so much from this Strengths Learning Lab. I wish I would have done this earlier in my career. The strength workshop will definitely help anyone "hone" in where their best strengths are. The awareness of your strength will save a lot of time going through "the tough years" of life."

Weng

Retired Business Executive, now Full-time Missionary
"I am so grateful for my Strengths Learning Lab experience. I absolutely loved sharing in this small group. I was very encouraged and inspired to see how God was working in everyone's life and to see how our understanding and connections grew over time. Learning more about how God has gifted me and how to apply and steward what He has given me was amazing."

Adriana

Post Graduate Student
"Being part of the Strengths Learning Lab was an absolute pleasure. It has taught me to be more deliberate in learning about my God-given strengths and applying them to serve his purpose for my life. I have learned adjectives to describe my strengths not to mention becoming more comfortable with articulating them. I will certainly be taking this lab again. I still believe that there so much more to learn."

Marissa

Wife, Mother and Senior Manager, Financial sector
"Even at this stage in my life, I have learned so much from this Strengths Learning Lab. I wish I would have done this earlier in my career. The strength workshop will definitely help anyone "hone" in where their best strengths are. The awareness of your strength will save a lot of time going through "the tough years" of life."

Weng

Retired Business Executive, now Full-time Missionary
"I am so grateful for my Strengths Learning Lab experience. I absolutely loved sharing in this small group. I was very encouraged and inspired to see how God was working in everyone's life and to see how our understanding and connections grew over time. Learning more about how God has gifted me and how to apply and steward what He has given me was amazing."

Adriana

Post Graduate Student
"Being part of the Strengths Learning Lab was an absolute pleasure. It has taught me to be more deliberate in learning about my God-given strengths and applying them to serve his purpose for my life. I have learned adjectives to describe my strengths not to mention becoming more comfortable with articulating them. I will certainly be taking this lab again. I still believe that there so much more to learn."

Marissa

Wife, Mother and Senior Manager, Financial sector