WHAT IS IT?
Group Spiritual Direction is a process in which group members deliberately establish accountability and encourage reflection on the state of each other's spiritual lives, exercising prayerful listening to one another and to God on behalf of each other. This is mainly practiced in a space created for silence, where individuals can practice listening and discernment.
Willing to be honest about their relationship with God
Willing to be open about their spiritual journey for the companioning of others
Exercising prayerful listening and response in the group process
I'M INTERESTED
Deepen our spiritual intimacy with God and our spiritual community
Deepen spiritual discernment in our daily life
More content in our spiritual and communal life
Gain greater commitment to spiritual practice in daily life
I'M INTERESTED
How can I benefit from Group Spiritual Direction?
What to Expect
How often does the group meet?
The group will meet bi-weekly, for 6 sessions.
Please note that space is limited to a maximum of 6 members.
There will be an orientation session prior to the beginning of the group sessions:
Wednesday, April 5 // 7:00 pm – 9:00 pm

Group Sessions:
April 12, 26
May 10, 24
June 7, 21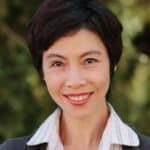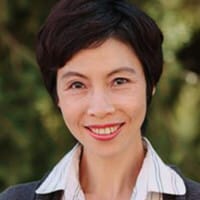 Dr. Paddy Wong is the founder and executive director of Holistic Sanctuary. She serves as the retreat director, spiritual director, certified life coach and teacher of Christian spiritual formation courses.
Paddy holds a Doctor of Ministry from Tyndale University College and Seminary. Her thesis, A Holistic Spiritual Formation Model for Selected Chinese Churches in the G.T.A., aims to help churches build a holistic spiritual formation model and deepen the believers' spiritual life.
Paddy also serves as the Deputy Program Director of Christian Spirituality Studies at New York Theological Education Center-Chinese Online School of Theology, where she is committed to teaching Spiritual Formation and Group Spiritual Direction for the undergraduate and master's degree. Meanwhile, she continues to serve many local churches, both English and Chinese, through the Ministry of Holistic Sanctuary with her Holistic Spiritual Formation Model and nourish a Spiritual Formation Cohort for a full year program.
In her free time, you can find her on many hiking trails and conservation areas with her dog and husband, Alfred.